The final CSCC rounds of the year saw us visiting Donington Park for the last Swinging Sixties race plus an inter series night race.
Swinging Sixties.
In the morning qualifying for the S60′s race was wet… very wet! Both drivers had a spin in the difficult conditions, Matt lost the car under braking into the chicane out of sight and managed to get the car back on circuit and carry on, but unfortunately for him Mike had his moment right in front of the watchful lens of the CSCC's official photographer (and our mate) David Stallard!
Fortunately there was no damage done and amazingly while most cars needed recovery after venturing off the circuit and onto the soaking grass, Mike was able to get the car back on track and continue on with the session. Afterwards Matt said 'That was definitely the wettest conditions I have ever driven a race car in, going round the old hairpin is like crossing a river!'
Both drivers were happy to qualify 16th and the whole team looked to the skies in the hope the weather would improve.
By 12.45 conditions had improved… but only slightly. In the race cars were falling off the road all over the place, but in a race with multiple safety cars including one that held Matt at the end of the pitlane after our stop both Mike and Matt managed to stay out of trouble and bought the C home in 16th despite losing a lap under the safety car after the driver change.
Night Race.
As dusk was falling we had practice for the night race which was followed fairly quickly by the call to assembly for the race itself. It had stopped raining by now and although the track was drying it was still very greasy in places and in some areas there was still standing water which meant the conditions varied throughout the lap. Matt was out first and took a definite 'no heroics' approach to ensure he was able to hand the car over to Mike for the second stint in one piece.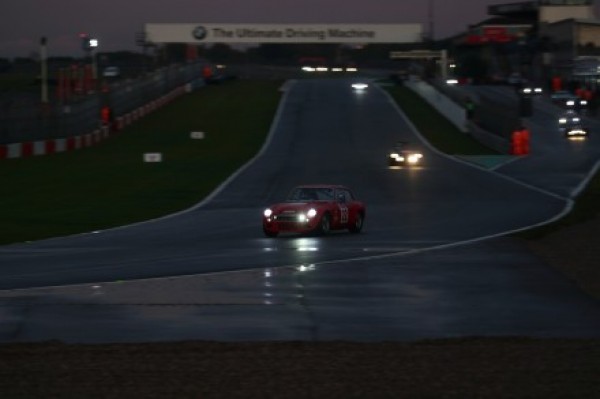 We had a pretty good pit stop and Mike settled into the rhythm of driving in the dark which is a very different experience to racing in daylight. We were very happy to finish 16th overall from 22nd on the grid.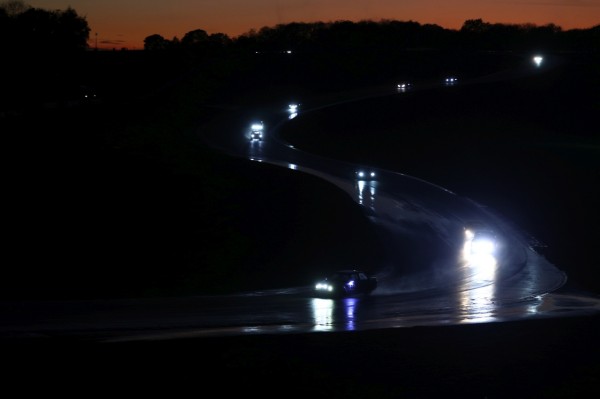 Massive thanks to Paige and Paul for all their time and hard work this season, particularly today,  a very long wet and cold day on the pitwall!

Race photography courtesy of David Stallard. www.davidstallardphotography.com

Posted December 6th, 2019