CSCC 'Swinging Sixties' race car
£34,500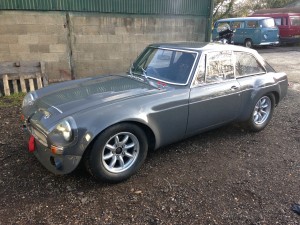 Built by Julius Thurgood in 1982. The car was well known in MGCC circles having raced with several owners continuously from '86 to 2002 and then used sparingly on the road and for track days until it was purchased by the current owner in 2008.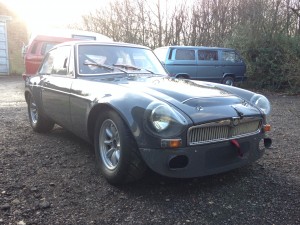 The car was then completely stripped and rebuilt over the next 2 years, with Sebring bodywork as a 'sister car' to the well known MGC Sebring rep of Mike McBride. The shell was stripped bare and any damage or corrosion removed, it was then built up with Sebring panels, including a 'works' front valance which we have specially made with a larger grill to assist cooling to the specially enlarged radiator. Having never been raced this 'box fresh' race car is ready to compete in the CSCC Swinging Sixties or the MGCC BCV8 series to name but two. It will come serviced, set up and ready for the new season.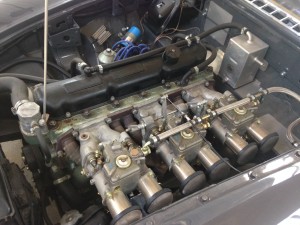 The rebuilt engine runs triple Webers a big valve head, steel crank, a bespoke alloy sump and JE forged pistons and is expected to dyno at circa 220bhp, the car will be run and set up in a rolling road prior to the new owner taking possession. The suspension has been rose jointed and incorporates adjustable front dampers (height adjustment is via the torsion beams) while the original rear suspension has been replaced with a five link set up incorporating coil over units that are adjustable for both ride height and damping, the original suspension components will accompany the car and can swapped back easily should series regulations require. The wiring was replaced with a bespoke loom which also moved all the fuses and relays onto a readily accessible panel in the car.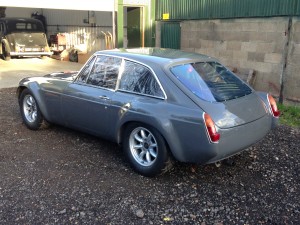 The rear axle incorporates a Quiafe LSD unit. An uprated 4 speed gear box is fitted with straight cut gear set. The foam filled alloy fuel tank is accessed via a panel in the boot area and holds sufficient fuel for approximately an hours running.  All the belts, extinguisher etc are tested and in date where required. A brand new Ridgard seat was fitted and is acceptable for all UK/MSA sanctioned events.

We'd be delighted to discuss preparing and running the car for the new owner.

For further information and a more detailed specification please Contact us.

Posted March 1st, 2015