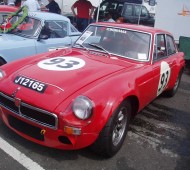 Engine: Austin straight 6
Capacity: 2994cc
Power/Torque: tbc/tbc
Layout: FR
Transmission: Borg Warner T5/Quaife LSD
Driver: Mike McBride
Mike Bought this car in early 2008 specifically to race in the swinging 60s series, his first foray into racing!
The car runs triple webers, custom forged pistons and a one off steel crank and has had a 5 speed gearbox conversion the aim is to offer a nice balance between power and reliabilty. Adjustable dampers and wilwood four pot calipers at the front help it go round corners and stop.
This is a really beautiful car that draws admiring looks wherever it goes, its also a well sorted and competitive racer!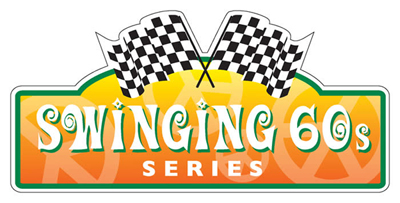 Posted February 11th, 2011